Web Components Nested Slots
Web components are an amazing new feature of the web, allowing developers to define their own custom HTML elements. When combined with a style guide, web components can create a component API, which allows developers to stop copying and pasting code snippets and instead just use a DOM element. By using the shadow DOM, we can encapsulate the web component and not have to worry about specificity. Slots in Lightning Web Components Published by Avi Rai on March 30, 2020 Slots allow you to define placeholders in your template that can be filled with any markup fragment that a parent component passes into a component's body. Texas holdem rules free printable.
In this tutorial, we will implement this dropdown component step by step from scratch with Web Components. Afterward, you can continue using it across your application, make it an open source web component to install it somewhere else, or use a framework like React to build upon a solid foundation of Web Components for your React application. With Shadow DOM, we can create Web Components that are a composition between the component's internals and elements provided at author-time by the user of the custom element. What I want is to have a Web Component that expands & collapses the Web Components nested inside it. For some reason I don't yet understand the demo app is not working correctly, ie. There is no animation for the transition specified in card-element and the height doesn't reduce to zero.
App.vue
<

template

>
<

manage-lists

v-model

=

'

items

'

>
<

template

scope

=

'

{ item: user }

'

>
{{

user

.

firstName

}} {{

user

.

lastName

}}
</

template

>
</

manage-lists

>
</

template

>
<

script

>
export

default

{
components

:

{
ManageLists
},
data

() {
return

{
items

:

[
{ firstName

:

'

John

'

, lastName

:

'

Doe

'

},
{ firstName

:

'

Renae

'

, lastName

:

'

McGillicuddy

'

}
]
};
}
}
</

script

>
ManageLists.vue
<

template

>
<

div

>
<

token-list

:

value

=

'

items

'

@

input

=

'

forwardInput

'

>
<

template

scope

=

'

props

'

>
<

slot

v-bind

=

'

props

'

></

slot

>
</

template

>
</

token-list

>
<

form

class

=

'

form

'

@

submit

.

prevent

=

'

handleAdd

'

>
<

input

type

=

'

text

'

placeholder

=

'

New Item

'

v-model

=

'

newItem

'

ref

=

'

newItem

'

/>
<

button

type

=

'

submit

'

>Add Item</

button

>
</

form

>
</

div

>
</

template

>
<

script

>
import

TokenList

from

'

./TokenList

'

;
export

default

{
props

:

{
value

:

{
type

:

Array

,
default

() {
return

[];
}
}
},
components

:

{
TokenList
},
methods

:

{
handleAdd

() {
this

.

$emit

(

'

input

'

,

this

.

value

.

concat

(

this

.

newItem

) );
this

.

newItem

=

'

'

;
this

.

$refs

.

newItem

.

focus

();
},
forwardInput

(

payload

) {
this

.

$emit

(

'

input

'

, payload );
}
}
}
</

script

>
TokenList.vue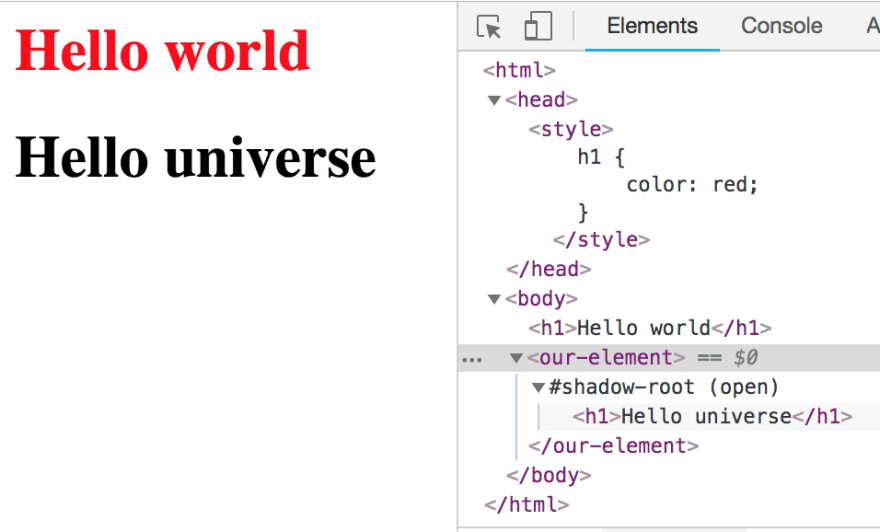 <

template

>
<

div

class

=

'

token-list clearfix

'

>
<

div

v-for

=

'

( item, index )

in

value

'

class

=

'

token-item

'

>
<

slot

:

item

=

'

item

'

:

index

=

'

index

'

>
<

span

>{{ item }}</

span

>
<

button

type

=

'

button

'

@

click

=

'

remove

( index )

'

>

&times;

</

button

>
</

slot

>
</

div

>
</

div

>
</

template

>
<

script

>
export

default

{
props

:

{
value

:

{
required

:

true
}
}
methods

:

{
remove

(

index

) {
this

.

$emit

(

'

input

'

, [
..

this

.

value

.

slice

(

0

, index ),
..

this

.

value

.

slice

( index

+

1

)
] );
}
}
}
</

script

>
Sign up for freeto join this conversation on GitHub. Already have an account? Sign in to comment
schedule.vue
<

template

>
<

div

class

=

'

container

'

style

=

'

margin-top: 5rem;

'

>
<

div

class

=

'

row

'

>
<

div

class

=

'

col-md-6 offset-md-3

'

>
<

ToDoList

:

items

=

'

items

'

>
<

template

v-slot

:

todo-item-after

=

'

{ item }

'

>
<

i

v-if

=

'

isFinished

(item)

'

class

=

'

fas fa-check

'

/>
</

template

>
</

ToDoList

>
</

div

>
</

div

>
</

div

>
</

template

>
<

script

>
import
ToDoList
from
'

~/components/ToDoList

'
import
_
from
'

lodash

'
export

default

{
components

:

{ ToDoList },
data

() {
return

{
items

:

[
{ id

:

1

, title

:

'

todo item 1

'

},
{ id

:

2

, title

:

'

todo item 2

'

},
{ id

:

3

, title

:

'

todo item 3

'

},
{ id

:

4

, title

:

'

todo item 4

'

}
],
finished

:

[

1

,

2

]
}
},
methods

:

{
isFinished

(

item

) {
return

_

.

includes

(

this

.

finished

,

item

.

id

)
}
}
}
</

script

>
TodoItem.vue
<

template

>
<

li

>
<

span

class

=

'

text-muted mr-1

'

>{{

item

.

id

}}.</

span

> {{

item

.

title

}}
<

slot

name

=

'

after

'

:

item

=

'

item

'

/>
</

li

>
</

template

>
<

script

>
export

default

{
props

:

[

'

item

'

]
}
</

script

>
TodoList.vue
Web Components Nested Slots Software
<

template

>
<

ul

>
<

ToDoItem

v-for

=

'

item

in

items

'

:

key

=

'

item

.

id

'

:

item

=

'

item

'

>
<

template

v-slot

:

after

=

'

{ item }

'

>
<

slot

name

=

'

todo-item-after

'

:

item

=

'

item

'

/>
</

template

>
</

ToDoItem

>
</

ul

>
</

template

>
<

script

>
import
ToDoItem
from
'

./ToDoItem

'
export

default

{
components

:

{ ToDoItem },
props

:

[

'

items

'

]
}
</

script

>
Web Components Nested Slots C++
Sign up for freeto join this conversation on GitHub. Already have an account? Sign in to comment