Upper Antelope Slot Canyon Tours By Chief Tsosie
Antelope Canyon, particularly Upper Antelope Canyon, has become an unmistakable icon of the American Southwest, and a "must-do" on the itineraries of many visitors to the Grand Canyon, and Page, AZ. At a mere 100 yards in length, however, Upper Antelope Canyon represents only a fraction of this multi-faceted tributary of the Colorado River. Complimenting your Upper Antelope Canyon with a tour of its waterside is a wonderful way to appreciate the complexity of the Glen Canyon ecosystem, and the contribution Antelope Canyon makes to this vital reservoir. Now, it's easier than ever to arrange these two unforgettable activities, in one simple step.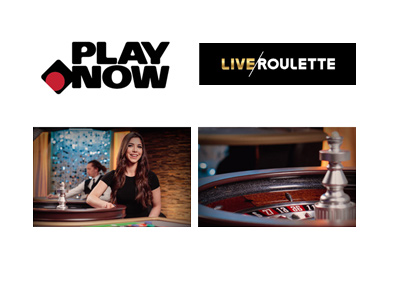 Your journey begins at Chief Tsosie's Antelope Slot Canyon Tours* in downtown Page, AZ. After climbing aboard your custom-built safari truck, you're bound for the Navajo Indian Reservation, and its crown jewel, Antelope Canyon! After a 2-mile off-road ride, you'll be guided on foot through the heart of a living sculpture. Here, rushing flood waters and wind-blown sand have created an ethereal landscape of swirling rock formations, illuminated in soft, muted colors. The sun overhead bathes the chambers in seemingly divine light as it changes positions in the sky. Every moment is a masterpiece! Your Navajo guide will give you expert guidance on where to take good pictures and what camera settings will accentuate the scenery best. The trail through Upper Antelope Canyon is flat and even, which means this section of the canyon is accessible for people of all ages and most fitness levels.
After your 90-minute tour through Upper Antelope and returning to Chief Tsosie's headquarters, you'll be given directions to Antelope Point Marina and the second half of your adventure: your Antelope Canyon Waterside Boat Tour!* At the tour boat counter, a guest services attendant will transport you by golf cart to the tour boat dock, where you'll meet your U.S. Coast Guard-certified captain and climb aboard. As you turn off the main channel of Lake Powell, the cool breeze of the water will invigorate you, and the towering sandstone will amaze you. The canyon walls, streaked by the watermarks of ancient storms, get closer and closer with each passing second, until eventually, the passage is so narrow, your boat can go no further. Here is where the flood waters that continue to erode the walls of Antelope Canyon end their journey in Lake Powell, and go on to become drinking, culinary, and irrigation water for thousands of residents of Arizona, Nevada, and California.
Upon returning to the tour boat dock, you are welcome to continue exploring Antelope Point Marina, perhaps grab a bite to eat, or pick up a souvenir to remember your trip by. You'll make so many wonderful memories this day, and the best part was that the two tour components were set up with only one reservation.
Antelope Canyon Tours is a Navajo owned and operated, providing guided tours from Page, Arizona. Our tours into the Upper Antelope Canyon begin at our office located at 22 South Lake Powell Boulevard, near the intersection of Lake Powell Boulevard and North Navajo Drive in the heart of Page, AZ. Look for the monster trucks! See one of the most spectacular sights in the desert southwest. Bring your camera, you'll want to remember this tour! Chief Tsosie's Antelope Slot Canyon Tour 55 S Lake Powell Blvd.
Upper Antelope Slot Canyon Tours By Chief Tsosie
*Order of tour components may be reversed depending weather, availability, and other factors